Are we gaslighting ourselves?
We recently came across an article by Kai Cheng Thom, an East Asian Trans woman activist, award winning author and a somatically trained coach, consultant, and conflict resolution practitioner with over a decade of experience in community mental health.  We were so moved by this article that we wanted to share it with you.
In this video, we read her article entitled "Healing Trauma is Not Just Personal Work" and share some of our process with you. We are aware that her words will have a long-lasting impact on our healing practices and teaching.
HEALING TRAUMA IS NOT JUST PERSONAL WORK
I think the major difference between a social justice and a white/colonial lens on trauma is the assumption that trauma recovery is the reclamation of safety—that safety is a resource that is simply 'out there' for the taking and all we need to do is work hard enough at therapy.
I was once at a training seminar in Toronto led by a famous & beloved somatic psychologist. She spoke brilliantly. I asked her how healing from trauma was possible for people for whom violence & danger are part of everyday life. She said it was not.
Colonial psychology & psychiatry reveal their allegiance to the status quo in their approach to trauma: That resourcing must come from within oneself rather than from the collective. That trauma recovery is feeling safe in society, when in fact society is the source of trauma
Colonial somatics & psychotherapies teach that the body must relearn to perceive safety. But the bodies of the oppressed are rightly interpreting danger. Our triggers & explosive rage, our dissociation & perfect submission are in fact skills that have kept us alive
+
The somatics of social justice cannot (i believe) be a somatics rooted in the colonial frameworks of psychology, psychiatry, or other models linked to the dominance of the nation-state (psychology was not always this way, but has become increasingly so over time)
The somatics of social justice cannot be aimed at restoring the body to a state of homeostasis/neutrality. We must be careful of popular languaging such as the 'regulation' of nervous system & emotion, which implies the control and domination of mind over emotion & sensation.
Because we are not, in the end, preparing the body to 'return' to the general safety of society (this would be gaslighting). we are preparing the body, essentially for struggle—training for better survival & the ability to experience joy in the midst of great danger.
In the cauldron of social justice healing praxis, we must aim for relationality that has the potential to generate social change, to generate insurrection. we must be prepared to challenge norms. acknowledge danger. embrace struggle. take risks.
& above all, we must not overemphasize the importance of individual work (which is important indeed) to the detriment of a somatics that also prepares us, essentially, for war. somatics that allow us to organize together. fight together. live together. love each other.
—Kai Cheng Thom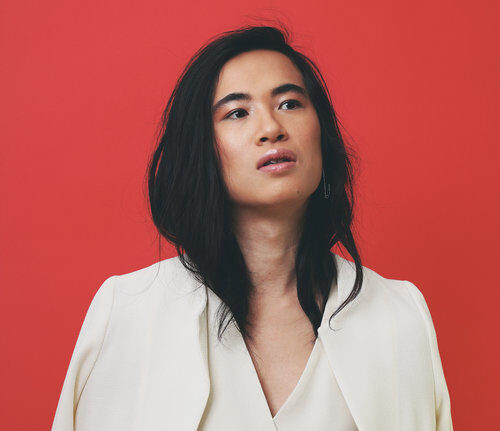 A Chloe Faith Graphics Creation.
©2020 Gabrielli LaChiara & Chloë Faith Urban