Trauma Informed Energy Medicine
+ Radical Life Coaching =
1.
Discover your full, unencumbered potential
2.
Learn a powerful set of tools to help others effectively heal and jumpstart an exciting career
3.
Upgrade, activate and deepen your skills as an established coach or therapist
4.
Learn how to recognize when trauma and oppression are at play and how to skillfully work with those dynamics
5.
Support the liberation and resilience of you and your clients without spiritual bypassing
6.
Discover the gift of being an empath and use it to your advantage in your life and work
And the really special sauce?!
7.
Do this all without feeling burned out or flooded by others' pain and emotions
Then you don't really want to go through any ordinary coach training…
You want something radical!
You want something life changing! 
 You want something
extraordinary
!
You want something that will thrill you to the stars and beyond! 
And we want to give you a training that is all of that, and more!
This isn't your typical coaching certification.
It's the one that's going to wake you up, challenge your reality, inspire you, and elevate your consciousness to a whole new level – and your client's too!
We don't mess around. 
This is an all inclusive energy medicine approach to coaching – ​it's love infused, it's faith driven, and it takes into account the whole shebang of what it means to be alive with an aim to listen to what the soul is saying in every moment. 
Yea, we know, it's a lot!
In simple terms – it FEELS, senses and looks at all aspects of what makes us, us – like our body, our thoughts and emotions, the experiences we've had, the shit we've inherited, and the health issues we carry, and helps to radically shift the energy of these things so healing can happen naturally.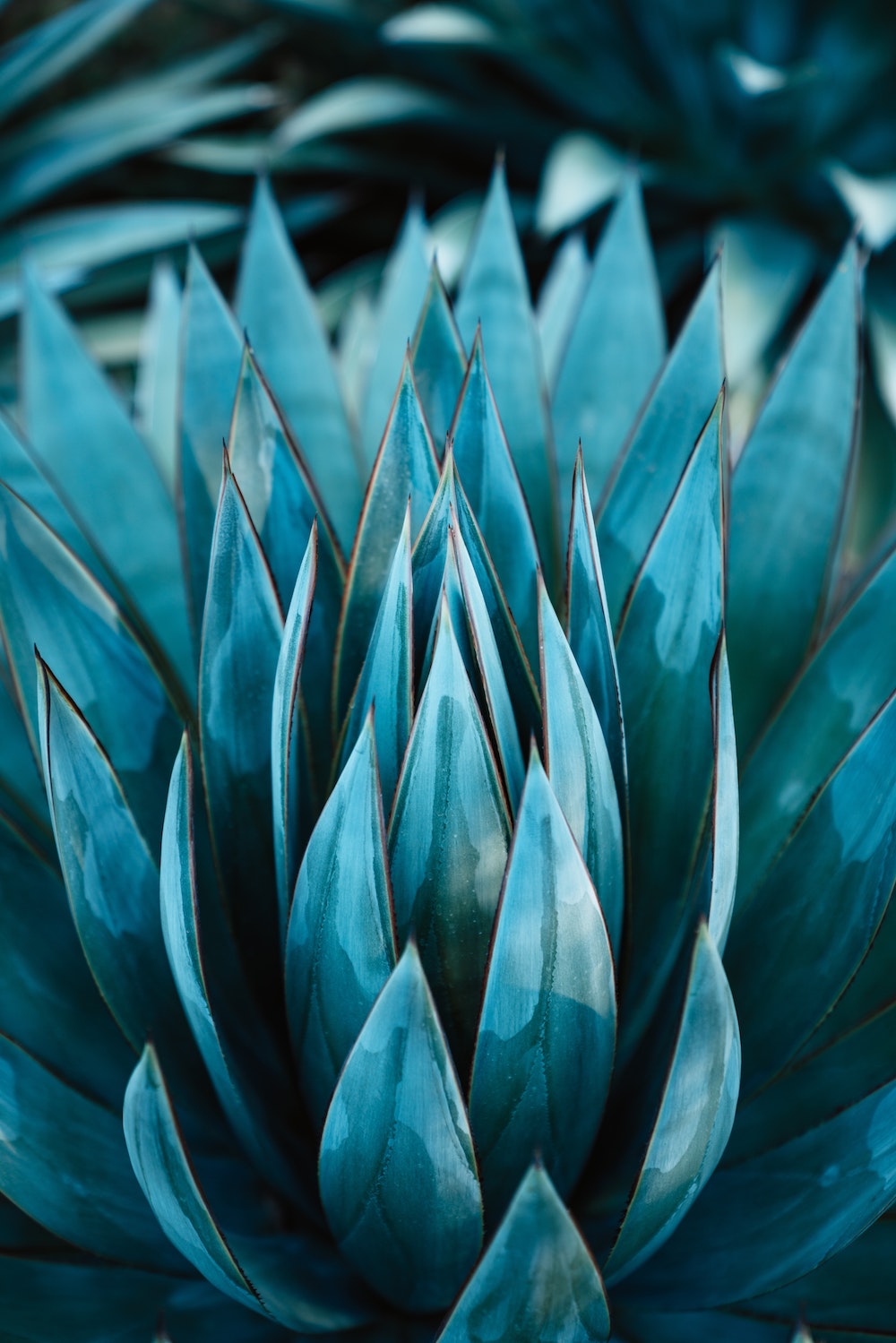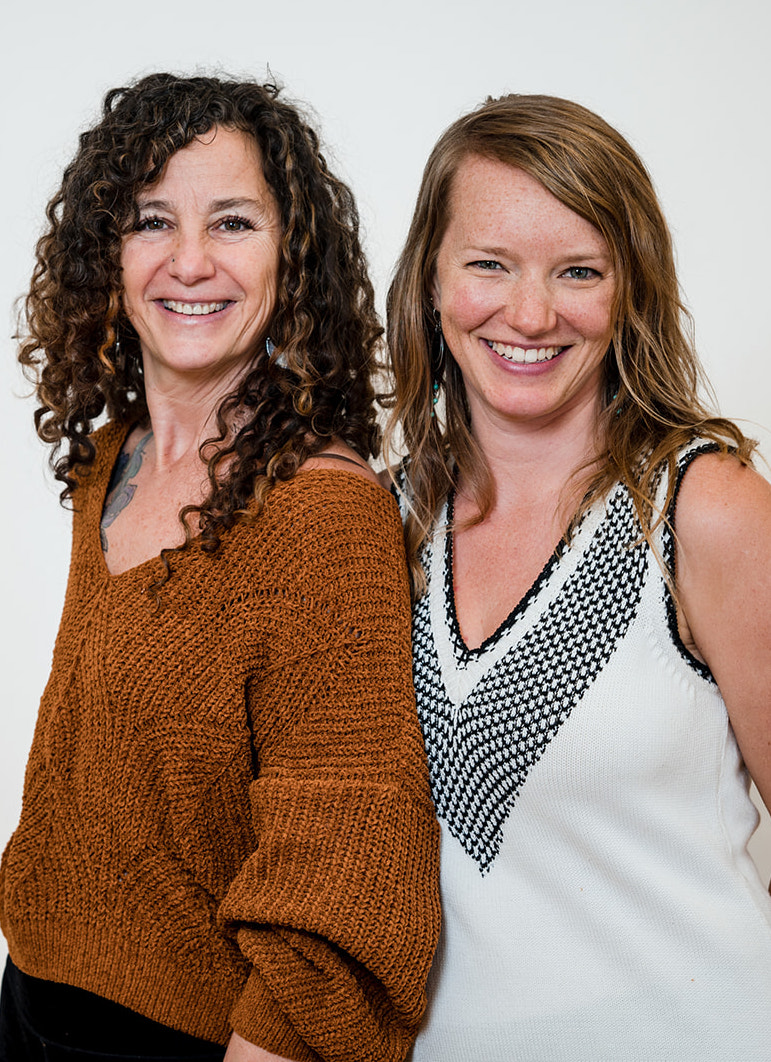 a uniquely badass,
soul activating,
deeply empowering

coaching approach that combines the expertise of two seasoned visionaries in the field who happen to be best friends: Gabrielli LaChiara, a former social worker and breast cancer survivor, who founded the LaChiara Method out of a frustration with the new age healing industry, and Chloë Faith Urban, a sexual abuse survivor with a history of chronic pain and illness, who's life was forever changed by the LaChiara Method so she's dedicated her life to teaching others what she learned.
We've created this in depth training Gabrielli wished she had when she started out – one that brings everything together in a holistic way and bashes open the oppressive boxes that much of the healing arts world inadvertently perpetuates.
"This course was transformative for me. I've always been very sensitive and intuitive, and, truthfully, have been "facilitating" others my whole life, but didn't know how to do it in a way that felt safe for me and them. The course provided a solid foundational understanding of the underpinnings of energy medicine – what it means to push and pull energy and how we can control our energy fields and how that creates warmth, space, safety, and/or groundness in our clients and ourselves. Our discussions were deep and meaningful. The care with which the teachers held the class and the students was also inspiring. We worked through the curriculum at a speed that was motivating and encouraging. This community is one of the greatest gifts of this program and I connected deeply with my fellow students as we learned and practiced on each other. 
LaChiara Method stands apart from some other similar, but different, methods of energy medicine in the way they center and train us to be oppression and trauma-aware.  Being cognizant of the trauma and oppression that we all experience and inherit is an underpinning of this work – and Gabrielli and Chloë incorporate this reality into the LaChiara Method with deep integrity and compassion. This is a method of energy work and awareness-building that sits grounded firmly in our lived realities. And Gabrielli and Chloë have lots of resources for our continued learning on these subjects.
I feel now that I can offer sessions to clients. I'm excited to continue to build my confidence and self-trust, and to complete the practice and supervision portion.  I'm not sure exactly how this method will weave itself into my future work but I feel certain of its value in my life."
We teach an extensive, carefully curated, and comprehensive energy medicine toolbox that you can go out in the world with and use right away…  
These tools are simple,
they are powerful,
and they really freaking work.
In this training you'll learn how to:
rewire habituated patterns of thoughts, feelings, and behaviors

 

clear, move, shift, and shape energy in a way that can unlock stuck or seemingly unworkable dynamics or challenges for your clients

 

compassionately challenge and confront clients unconscious patterns and habits so they can break through to new possibilities

 

help people tap into and feel their connection to their own knowing and wisdom.

 

use somatic practices to help listen, understand, and interpret the body's messages

 

guide healing at the spiritual, emotional, genetic, and energetic levels with grace and skill

 

work with the relationship between the physical body AND the energetic being and soul in effective and life changing ways

 

hold faith when someone has given up and doesn't have it for themselves

 

confidently communicate the value of your work and build a successful practice on your own terms
And if that wasn't enough…
The training also weaves in wellness supports like homeopathic remedies and essential oils, meditations and breathing techniques that will support the deeper spiritual, energetic, and  emotional work you do with your clients. 
Oh, and if you're feeling a little scared about all of this… We've got you covered.

This fear could have a lot of reasons behind it, and we aim to help dismantle its hold – on you and your clients – and our primal brain wizardry will support you in looking fear in the eye, and courageously stepping in to becoming a coach or taking your already established business to the next level. Because, goodness knows, this can be more than half the battle!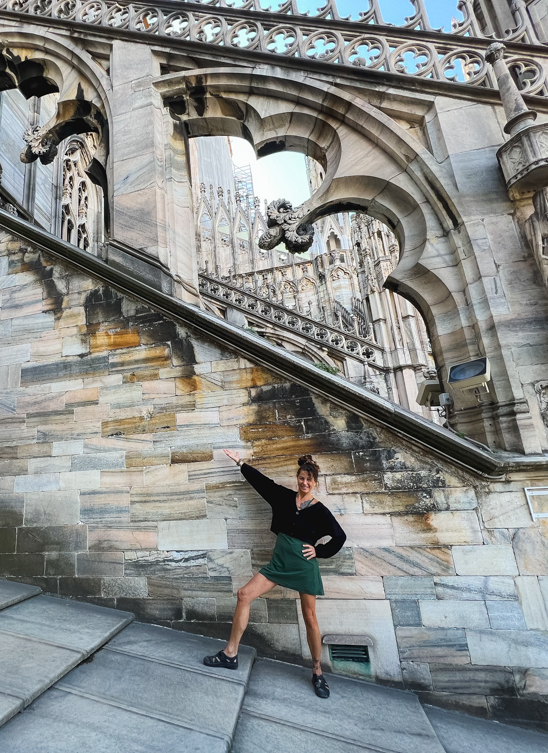 If you're ready to break free from the colonized, abusive, manipulative, and gaslighting healing practices and modalities that were either created by white men, or birthed from a world dominated by them,
(#stopculturalappropriation, #indigenousrights, #breakfree,  #nothankyou, #thisisharmful, #healingthatstopsoppression, #weaponofgenocide, #wecandothisdifferently, #decolonizethisshit)
so that you can find
what is really true,
who you really are,
why you are here,
and what contribution you can be to the world and humanity,
come join us!
P.S. Not blaming, not shaming,  just aiming for change!
"Another door has opened a new pathway, an invitation, to look inside myself. The power of words is spectacular. Through practice I learn new ways to look at the totality I am. I see options, shifts and possibilities that are now open in ways I was previously unaware how to access. It is conceivable to now look at some things anew and make different choices. It's easier to let go of old beliefs that no longer work. A conscious and visceral awareness that life offers new concepts of what hopefulness is. I am now taking a closer look at which thoughts create discomfort and then letting them go. In short, a new way of looking into what I want in my life, a new curiosity. The actual work is exciting, not needing to find answers, but rather a continuous clearing. I would say the ability to shift on a dime is amazing. Lastly and by no means least, the energetic part of the work has moved mountains inside of me."
Here's how you'll get certified:
This 200 hour training consists of two 4-day intensives in person, 3-hour weekly sessions, (running from March, 2024 to June, 2024), video content, and 30 hours of practice sessions. 
2-day intensive on zoom (Mar 16th-17th, 10-4:30 EST

)

Weekly sessions (3 – 6 PM EST, every Wednesday

Mar 20, 27, Apr 3, 10, 17, May 1, 8, 15, 22 Jun 5, 12, 19

on Zoom)

10 Additional weekly study groups (6 – 7:30 PM EST, every Monday Mar 25, Apr 1, 8, 15, 29, Apr 6, 13, 20 Jun 3, 10, 17, 24 on zoom)

30+ hours of pre-recorded videos supplementing class curriculum

Each session will be interactive. Be prepared to engage with us!

All sessions are mandatory and replay recordings will be available, because life happens.
In addition, you will also need to submit:  
One Zoom/audio recorded practice coaching session for review

One meditation lead by you (breathing technique/tuning in of your choice.) for review 

30 hours of free sessions – The first 10 are with someone in class (with feedback form)

At home exam – yes, you can look at your notes

😉

Read/listen to the required books and podcasts
We also offer a Fall Session each year. 
Investment:
$3,325 – $4,825
Please consider our sliding scale in terms of a larger global and societal context of wealth.  We've been inspired by the innovative pay structure of Dr. Bayo Akomolafe. For more information scroll to the bottom of this page.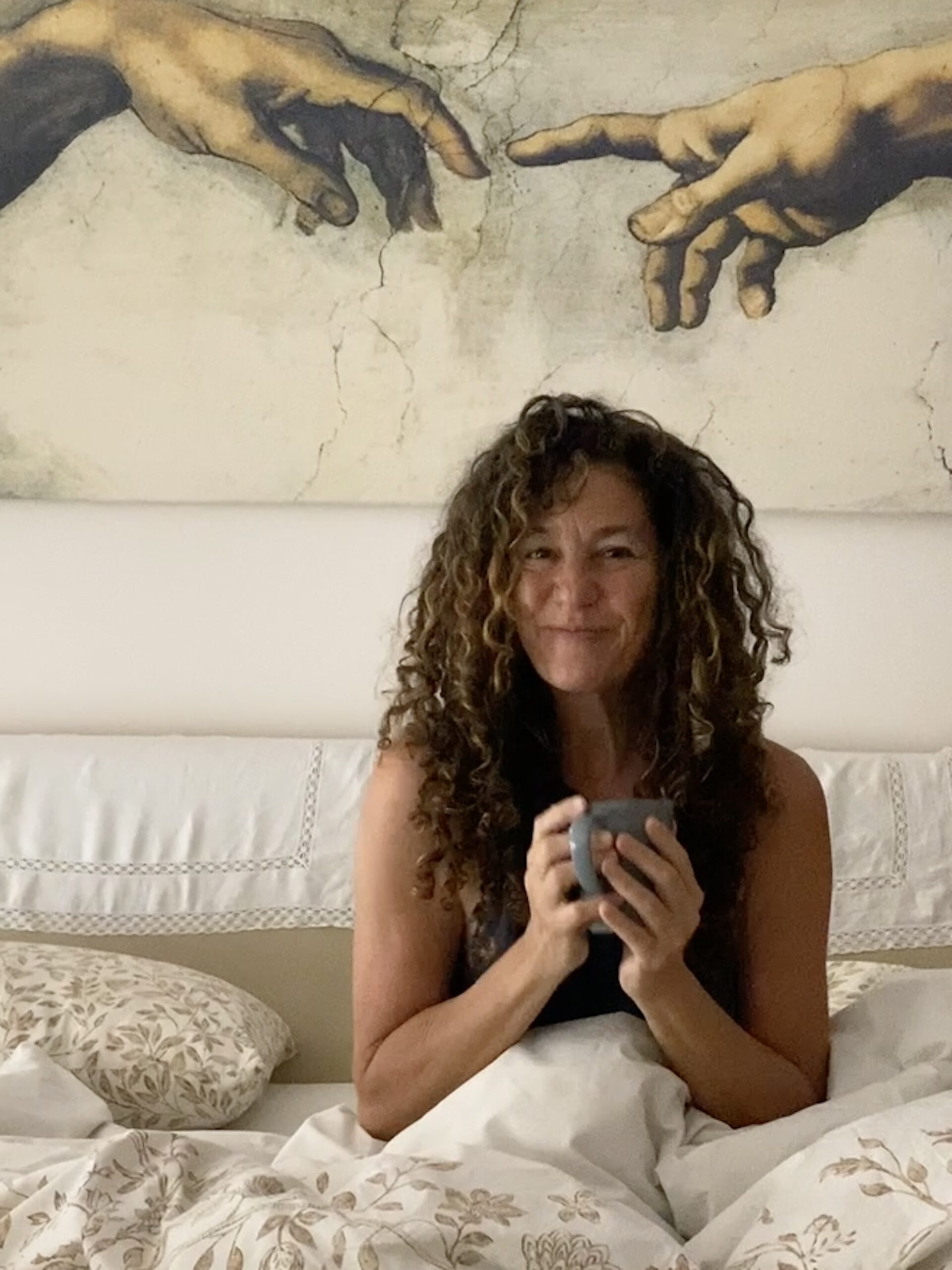 This modality birthed out of the absolute frustration I, Gabrielli,  was bashing up against as a 30 something, one breasted cancer patient, diagnosed with breast cancer the day before 9/11, single mother, in an abusive, alcoholic relationship who was at my wits end with life.  
I was DONE with all the oppressive healing boxes, the societal boxes, the familial boxes, every damn box under the sun – I was literally killing myself trying to fit in and find the right box!
I was staring death in the eyes and knew somewhere so deep inside of me that I must be missing something. 
If the trees aren't wrong, and the birds aren't wrong, and the river isn't wrong, then how am I wrong? Bad? Defective?
And if no one else could figure me out, or fix me, or heal me, or rescue me from my own damn self, then I've got to figure this out on my own.
So, out of a conviction to make my own miracles, The LaChiara method birthed. Some of the modality birthed through me and some were tools and practices I learned and gathered along the way (click here to learn more about my amazing teachers).
The LaChiara Method is a profoundly effective potpourri of teachings and tools that saved my life – and hundreds since.

What I came to realize is that energy medicine was my missing link. I could aim at my body, or deep spiritual work, or frozen beliefs over and over, and I did for many years, but when I learned how to work with energy, move it, shift it, shape it, clear it – all of that became 100x more effective and led me to AHA's galore. 
And holy shit, the amount of awareness I had suppressed blew my mind! 
This is a modality that looks at it all – no part or piece left behind. And we find that if we bring this all together…
Healing is natural.

It's effective.

It's real.

It lasts.


Truth be told, the LaChiara Method has changed both Chloë and my lives and thousands of others.
"The experiences I have had in training with Gabrielli are invaluable. She brings her full self to her work and invites you to do the same. This encourages an unfolding of our natural healing potentials from a place of presence. I have never seen somebody so committed to living their purpose as Gabrielli. Her example of how she lives is truly inspirational. In her trainings, every minute detail, every interaction, is an opportunity for healing and transformation through consciousness. I have never felt so safe, accepted and free to explore my natural ability to heal. Gabrielli is remarkably gifted in so many ways, but I think it is her basic commitment to equality that lays the ground for such profound healing. Working with her, I tapped into the gift and importance of Sacred community for collective and personal transformation."
+ 36 years of working with clients
+ 16 years training people in trauma informed energy medicine
+ hundreds of certified trainers later

and we have developed the most user friendly, comprehensive, and in depth training yet!
And we are sooo excited to share it with the world!
The LaChiara Method (LCM)
Module 1
Introduction to the LCM
How the LaChiara Method came to be

Meet Gabrielli and Chloë, the co-directors and teachers for the

200 Hr Training

Our mission and values

The importance of being trauma and oppression informed in coaching

"The downloads" – spiritual teachings and perspectives and why they are fundamental to the LaChiara Method's success
Module 3
The Triunity
What is the TRIUNITY, and how does it apply to coaching

Understanding Trauma

Understanding Oppression

Understanding Spiritual/Earth Disconnect
Module 5
LCM's Unique Form of Coaching
What is inquiry and LaChiara Method's unique style of coaching

Asking questions, turn around questions, and how to truly be curious

How to cultivate awareness and what is a "knowing"

Agenda versus intention and what to do with judgment

Repetition and the art of awakening consciousness

Troubleshooting when stuck

Signs and symptoms that you might have touched upon trauma

Resistance: why you want to love it
Module 7
Activations
The LaChiara Method Activations and how they work

Embodied Divinity Activation

Release Injury Recall

Activation Statement

Activate Healer, Release Victim

Grid Activation

Portal Activation

Dispel Invasions

Blessing

Entity Alignment

Closing Circuits
Module 9
The Soul of Anatomy
Spiritual, Emotional, and Mental aspects of the body

Primary systems of the body (

Endocrine System,

Superficial Immune System,

Nervous System)

Primary organs

Signatures of different illness patterns
Module 11
Meditations and Breathing Techniques
Focus, attention, perception

Inner Landscaping

What is a "tuning in" and how to lead one

Breathing techniques 

Understanding the parasympathetic and sympathetic nervous system
Module 2
Energy Medicine
What is energy?

Moving energy

Engaged Knowing

Chakras

Mapping energy

Being empathic – how to be as safe as possible with energy
Module 4
Understanding Embodiment
LCM's perspective on embodiment

Relationship of the Body and the infinite Being 

Body

Being

Soul

Spirit

Divine 

Earth

Planes and circuits of healing
Module 6
Primal Brain
Understanding the primal brain from LCM perspective

What freezes – addressing emotions and spiritual energies that get trapped in the face of trauma

In and out breath of brain

Physiological factors of the survival brain

Fight/flight/freeze response as it pertains to the Soul and emotional health 

Understanding trauma and indications of trauma in a session 

The emotional facets of the primal brain

How to repattern the primal brain

Releasing trapped or frozen energy and emotions 
Module 8
Neural Organization Technique
Introduction to N.O.T.

Basic understanding of Applied Kinesiology

Immune system 

Endocrine system

Emotional overlay screening technique
Module 10
Wellness Supports
11 Homeopathic Remedies for physical, emotional and soul level healing

Our 7 favorite essential oils and uses

Detox Bath Recipe

Adrenal Bath Recipe

VOC Detox Bath Recipe
Module 12
Facilitating an LCM Coaching Session
Getting ready for a coaching session

First steps to starting a coaching session

Coaching session flow

Closing a coaching session with client

Self care and how you close a coaching session and clear yourself after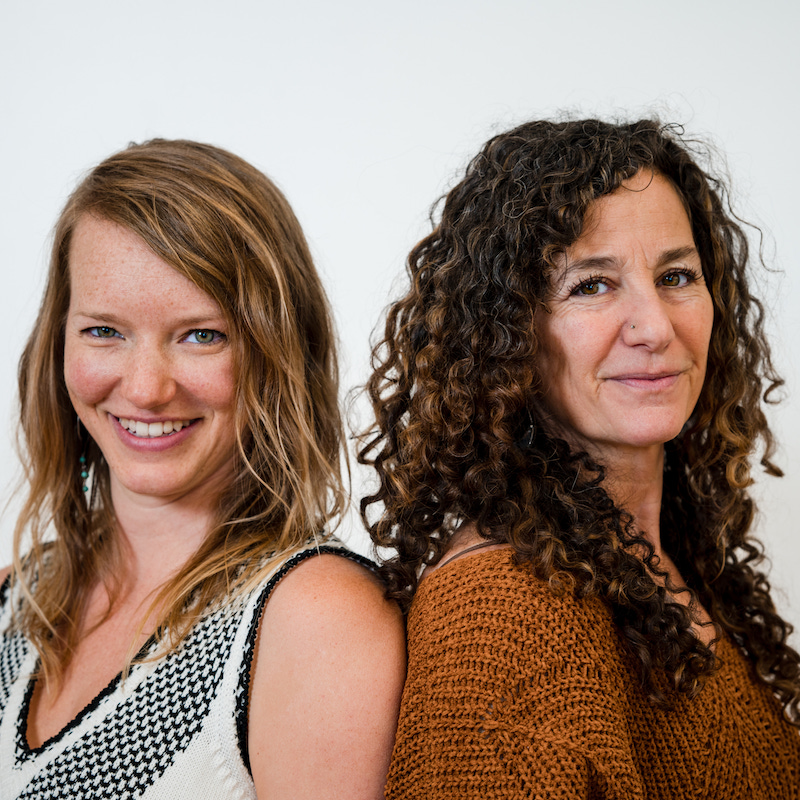 This year's training will be facilitated by Gabrielli LaChiara, creator of the LaChiara Method, and Chloe Faith Urban, Co-director of the LaChiara Method and lead trainer. Together, they provide a supportive, caring, and inspired environment for healing and learning. The trainings are magical yet practical, and user-friendly. Co-leadership offers ample support and assistance at every training and allows participants to see multiple ways of approaching the tools at hand.
"I completed my Year 1 training this past year, entirely over Zoom. I was skeptical at first; I had been on long board meetings over Zoom and found them to be so tiring and I had a hard time engaging with others in that medium. However, Gabrielli and Chloe have created a special space within Zoom, and our meetings became sacred circles in which we were all held. The screens truly faded away and I saw people, felt one another's energy, and deepened my understanding of myself, and also of others. Having the meetings over Zoom made it possible for me to take part in this training, and it could not have been more well-timed for my life. I knew that I needed support for my mental health because it all felt like it was breaking down. Before the pandemic I had been working on managing my anxiety and depression, along with my history of trauma. I felt like I was managing it well enough. Then the pandemic hit, and all of my threads of "managing" fell away. I needed new tools and I needed them immediately. Jumping into this community through the training program gave me the roots to go down deep into the earth, with my arms extending like branches up to the sky. I feel grounded in myself, and open to the possibilities. My anxiety still comes around, and I have sadness and depression, fear, and (some) residual trauma in my life. These things haven't necessarily gone away. What has changed is my perspective, my awareness, that these sensations can pass through, that I am connected to divine source, and I can love all of me, even the parts that are scary sometimes. I know that I still have a lot to learn, and I look forward to the healing journey, confident that my Infinity toolbox will give me everything I need along the way. I feel like Gabrielli and Chloe gave me the tools to take my life back, to listen to my soul speak, that its ok to be myself, however awkward it might be sometimes. I find myself smiling for no reason these days, just because. It feels good to feel good again, as cheesy as that might sound."
Don't miss this chance to become an unstoppable, love-driven, faith-surrendered genius of the coaching world.
 Join us for the LaChiara Method radical life coach certification program and build an amazing career helping others to heal and transform in meaningful, magical, and long-lasting ways! 
Investment:
$5,500 – $7,700
Please consider our sliding scale in terms of a larger global and societal context of wealth.  We've been inspired by the innovative pay structure of Dr. Bayo Akomolafe. For more information scroll to the bottom of this page.
Sliding Scale Considerations:
Please consider our sliding scale in terms of a larger global and societal context of wealth.  We've been inspired by the innovative pay structure of Dr. Bayo Akomolafe, and present his framework: 
We offer

sliding

scales

based on your relative financial standing and level of access to wealth in the global context.  As you decide what amount to pay, we ask that you not only consider your present-day financial situation governed by income but also factors including:
Historical discrimination faced by your peoples

Your financial wealth (do you have retirement savings?)

Your access to income and financial wealth, both current and anticipated (how easily could you earn more income compared to other people in your country and in the world? do you expect to receive an inheritance?)

People counting on your financial livelihood including dependents and community members

And the socio-economic conditions of your locale (relative to other places in your country and in the world)
If you feel challenged by the financial requirements of participation, please reach out to us. If this process is overwhelming or confusing, or if this framework does not resonate with you, we invite you to get in touch.  We are open to being in dialogue and relationship around this, we see it as a learning process for us all.
Much gratitude to Dr. Akomolafe for his generosity in sharing his ideas and words.