Upcoming
Events
Workshops, Trainings, Retreats, & more
Oct 19th – Nov 23rd, 2022
Reflect | Restore | Reset
with G & C

FREE Support & Self Care for Challenging Times – Virtual on Zoom

Resilience benefits from the time and space to stop, pause, and recover. Even a moment to pause or take a long extended exhale can be helpful. Join us, once a week for three weeks, as we offer a space and time to decompress with visualizations, breathing techniques, sharing, and tools designed to hack the nervous system and provide pathways for calming and restoration.
Maui Adventure Retreat
Maui, Hawaii 
We are deep in the jungle of West Maui, living on a farm, off the grid. This retreat not only provides a fun, explorative adventure, but is immersed in powerful nature. We will learn the earth, the farm, as well as dive into our own healing adventure, and be blessed with the waterfalls, rainbows, and magic of Maui!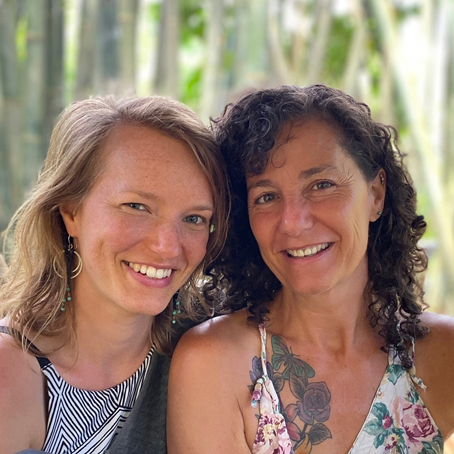 We strive to host inclusive, accessible events. If you have a disability or specific access needs in order to fully participate in this activity, please contact Rob at register@infinitypractice.com or 310-570-7123. Closed captioning will be available on all Zoom events.
A Chloe Faith Graphics Creation.
©2020 Gabrielli LaChiara & Chloë Faith Urban